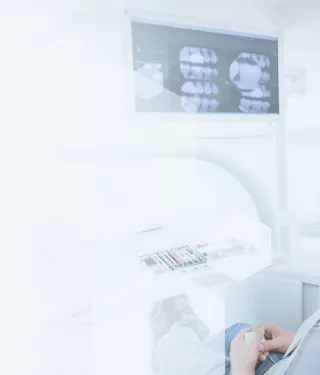 DTX Studio™ suite for your patients
Impress for success with a software that provides the visual evidence to guide your decisions and keep your patient on board, at all times.

Tailored to the patient – personalized for you
Patient trust is your biggest asset. That trust is earned by your expertise, skills and your reputation. You make your in-practice decisions based on facts. With your professional evidence in DTX Studio Clinic, the patient can better understand their condition and follow you on the treatment journey, instantly and every time.
Create trust and confidence
Inform and impress your patients chairside, with insightful visuals of their clinical situation and treatment options. Using the same information you gathered for your own understanding you can instantly communicate with your patients, creating further confidence and trust in your skills. Understanding their individual needs and treatment plan also leads to a higher case acceptance by the patient.
Efficiently acquire and import patient imaging data across all modalities.
---
Review and collect findings from all patient imaging modalities in one software.
---
Instantly retrieve relevant findings through hyperlinked bookmarks.
---
Safe treatments – predictable outcomes
While carrying out your treatment, DTX Studio connects to various market leading computer aided delivery options, (e.g. navigated surgery) and there are multiple ways modern technology is already connected and can make use of your data. The information about the patient is well understood and considered, adding safety because of industry validated workflows.
Focus on the patient
DTX Studio Clinic is the one comprehensive diagnostic software that allows you to focus more on patient care, and not waste time searching for different content in different places.
Ready to get started or have your questions answered?
Contact us to learn more or to set up a personalized demo with one of our DTX Studio suite software specialists.